Support
Check out this user guide to start using MidiCo.
If you not find what you're looking for, please contact us.
Contact Us
Library
Song titles
All files in library are signed using a proprietary algorithm, so you can move your files to another Mac without losing the song informations you edited.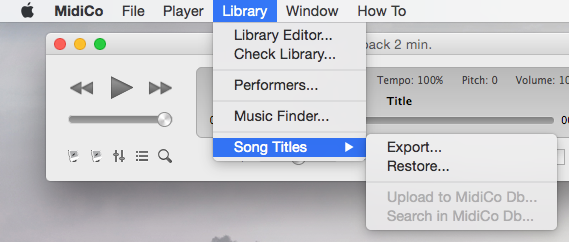 How to
Select "Export..." and choose a file name.
Copy your karaoke files to the new Mac
Use Music Finder on the new Mac
Select "Restore..." and the file you exported