CDG Creator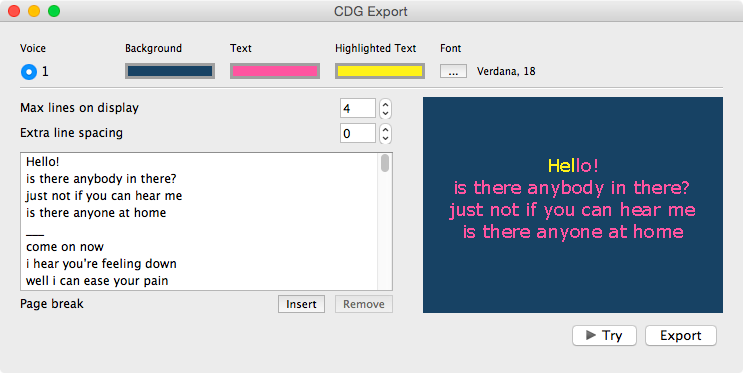 Once the lyrics is synchronized you can easy create your Mp3+CDG file.
The CDG file can contains up to 2 text tracks with indipendent synchronization.
You can use any font and any font dimension.
Custom colors for background, text and highlighted text.
You can use different settings each voice.
If you have a Midi soundtrack you can easily export it in MP3 ID3/SYLT format using the embedded Midi to MP3 converter.
Midi to Mp3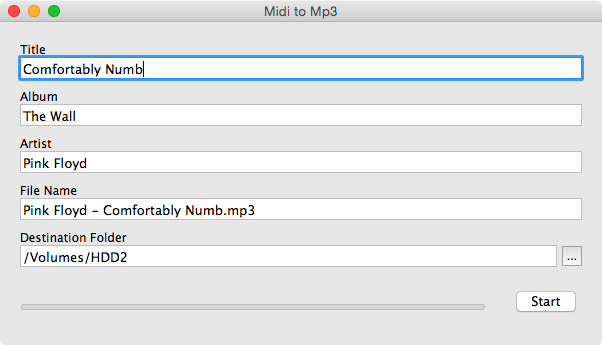 Allows you to convert MIDI files to Mp3 formats to use it with CDG Creator or as Karaoke MP3 ID3/SYLT stand alone file.
View more