Playlist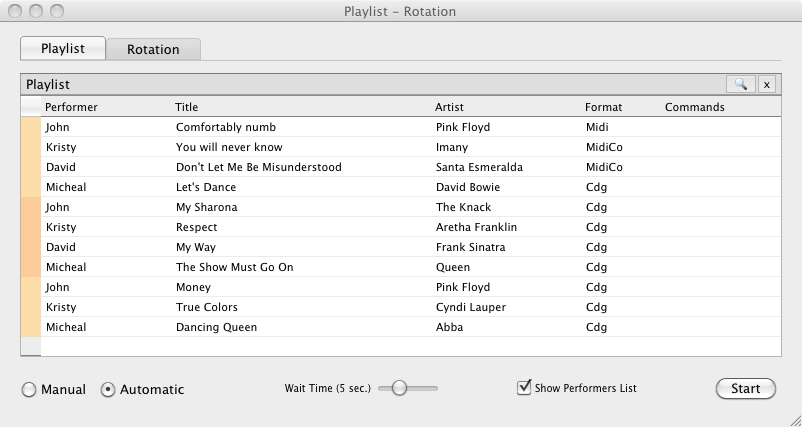 A playlist is a simple list of songs played in sequential order. In MidiCo it is more then a simple list.
You can include registered performers and guest performers, change the execution order or create a priority turn.
You can select the songs from Library or drag & drop the file into the playlist.
Each song in playlist may have one or more execution command, i.e. Pith, Tempo, Midi Track muted.
Also, you can set the execution mode (manual or automatic), duration of intro and if you want or not to show the playlist on display.
Rotation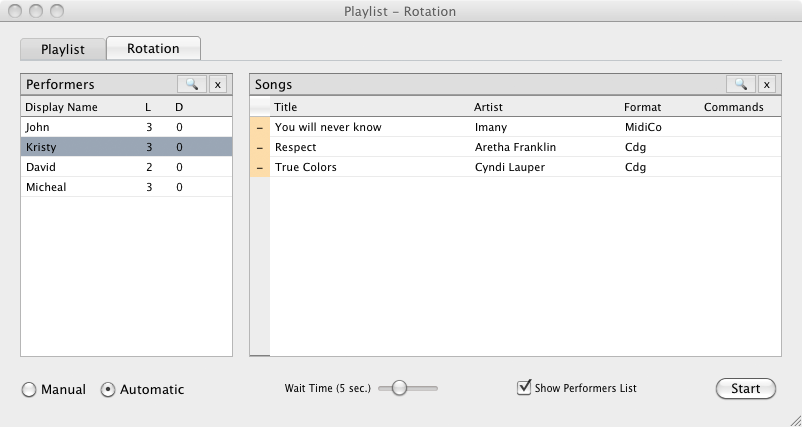 The playlist may be generated and updated automatically using the Rotation.
All performers will be alternate automatically, for example, if you have two performers A and B, A has 4 songs and B has 2 songs, they will be interleaved as A-B-A-B-A-A.
Complete management of performers, favourite songs and pitch.
Functions to import and export playlist in xml format.
You can add performers and songs or change the execution order while the playlist is running.
Display Messages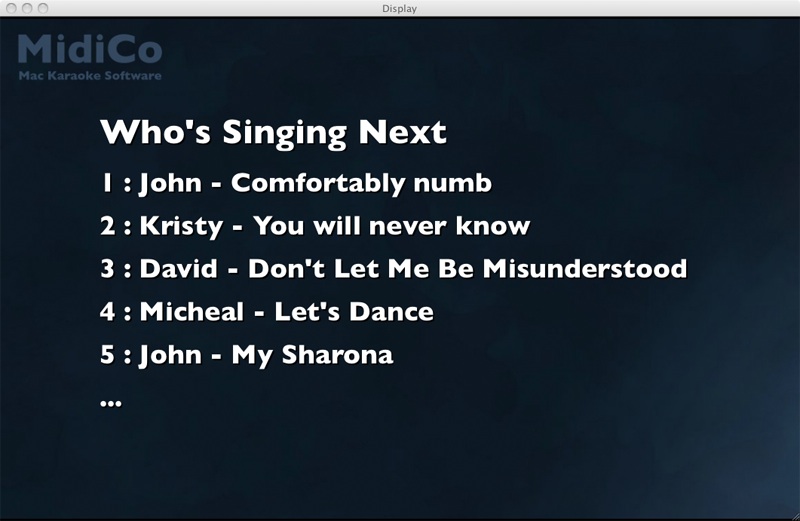 No more "Who's next?" or "When will I sing?". The answer, if you want, will be on display at the end of each song.
The performer's name and the song title will be display at the beginnig of each song.
You can also send custom messages on screen even the playback is started.
Remote Control
( Plugin: Sold separately - Available very soon )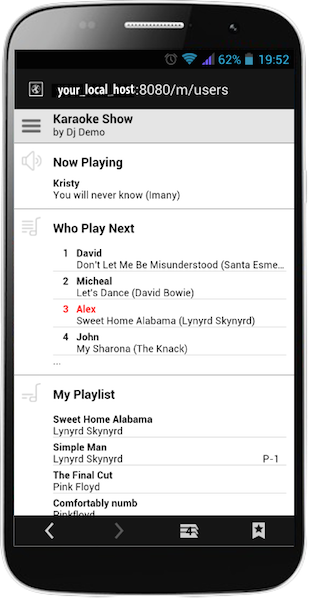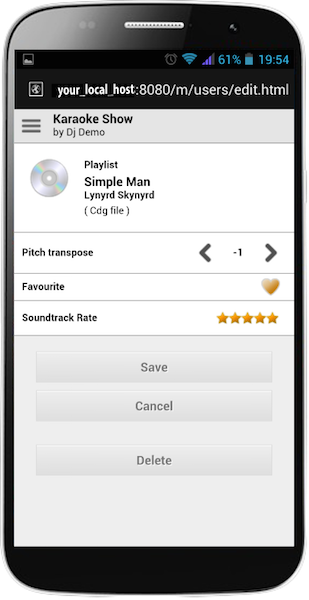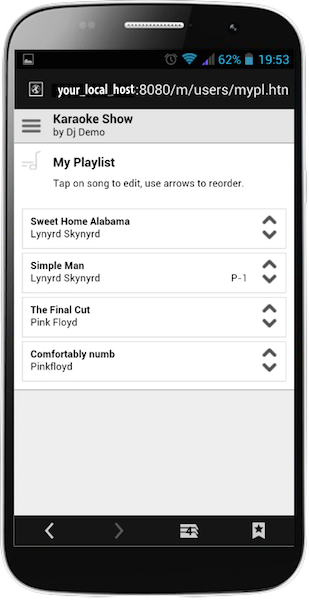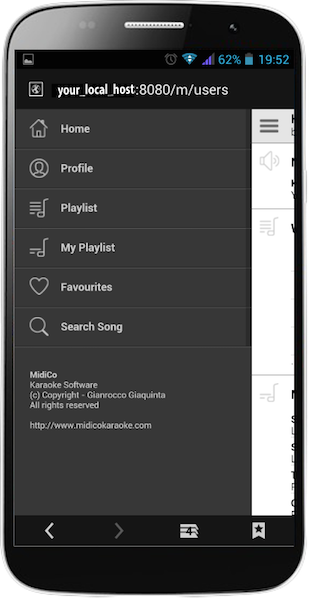 MidiCo has an embedded web server which allows performers to use a web browser, even from a mobile phone, to manage their queues.
It will allow performers to log in and manage their Playlist, Favorites, and see the general running Playlist.
They can search in the Library to find songs to include into their Playlist.
They can modify or reorder their Playlist so the songs come in the order in which they want to sing them.