Midi to Mp3 Converter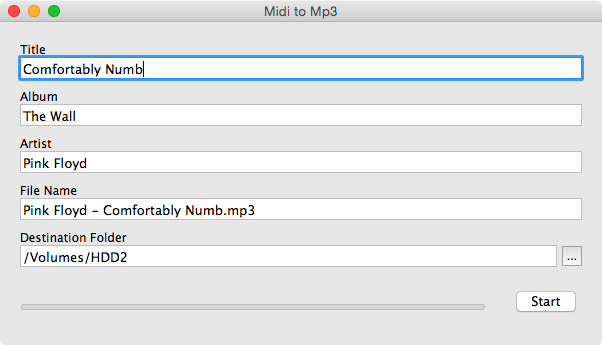 Allows you to convert MIDI files to Mp3 formats to use it with CDG Creator or as Karaoke MP3 ID3/SYLT stand alone file or burn on an audio CD and play on a regular CD player.
You have a complete control on each midi track by changing the settings in the Midi Controller.
You can use the embedded DSL or your own DLS / Soundfont.
It is also usefull, togheter with the Metronome, to create studio quality backing tracks.
Metronome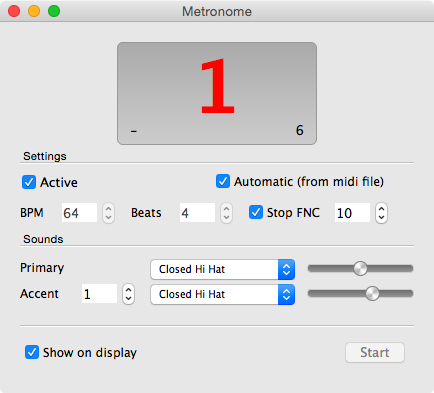 It produces regular, metrical ticks (beats, clicks), settable in beats per minute.
The sounds produced (ticks) by the metronome, if active, are included in the soundtrack when you export in Mp3 format.
You can stop the metronome manually, or automatically at the first note of specified midi channel (FNC).
You can select different sounds for tick and accent, and set different volume levels.
The metronome can be shown on the display and it can be used stand alone.