Simple, powerfull and intuitive

A clear and modern Mac native user interface makes MidiCo usable by professional to home users.
Easy controls for Tempo, Pitch and Volume. Quick buttons to show the karaoke display, console display, midi controller, playlist manager and song search.
Midi Files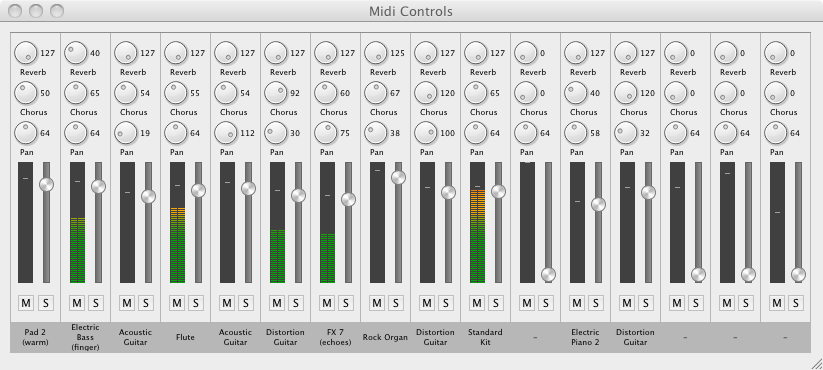 Not only a karaoke software but a complete midi player, editor and backing track creator.
A mixer-like user interface to easily edit the midi control messages. For each Midi track you can: Change Instrument, modify Reverb, Chorus, Pan and Volume level, set the track in Mute or Solo.
You can save all changes in the midi file.
Also, with embedded DLS, you can hear your Midi files like studio tracks.
HiRes Karaoke Display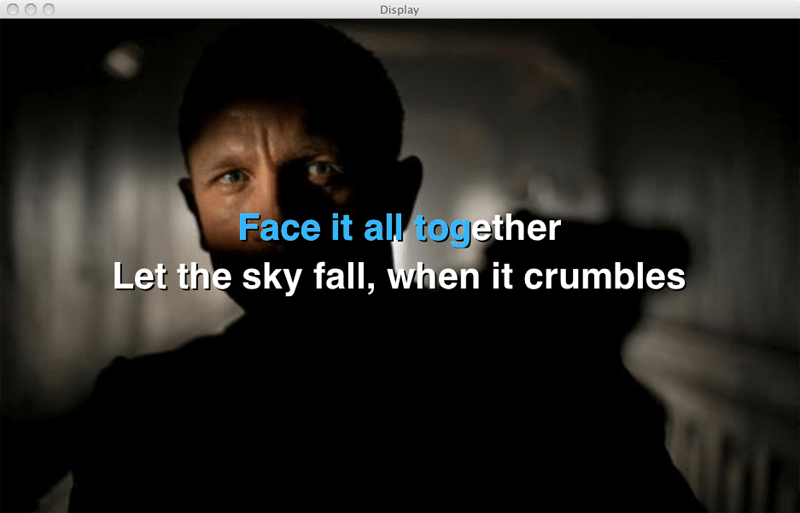 Resizeable and customizable hi-res karaoke dual display. Change from windowed to full screen with a simple mouse click.
You can use it in a second monitor and take the console display in your main monitor.
Automatic vertical split for duets, text dissolve effect and slideshow fadein and fadeout functions.
Other options permit you to change the default background image or color, font size and color, switch between karaoke or teleprompter mode.
Supported Media Formats
MidiCo is the most versatile karaoke player, allowing you to play the most popular karaoke file formats.
MidiCo Files (mdc)

Midi Files (mid, kar)

MP3 Files (Audio only)

MP3 ID3 - SYLT / LYR Files

MP3 + CDG Files

MP3 + CDG Zipped Files

Karaoke Movie
Pitch Transpose and Tempo Change applicable to all media formats.