Synchronizer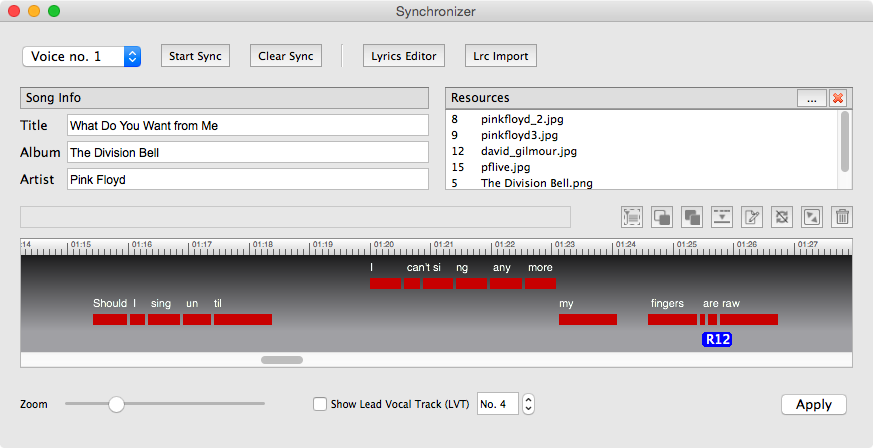 MidiCo is designed to be as easy-to-use as possible. You can synchronize, re-synchronize or modify karaoke files in few minutes.
Just click "Start Synch" and press the space bar at time ...
Advanced options allow you to insert credits screen, change font, display images, and more.
You can save the final result as: MDC (MidiCo File Format) with images and advanced options, MIDI or MP3.
You can also export in MP3+CDG using the embedded CDG Creator.
Timeboard

The best synchronization tool ever.
Improve your synchronization by dragging an entire line, a single word, a group of words, or change word's duration, visually, using only the mouse.
LVT Synchronizer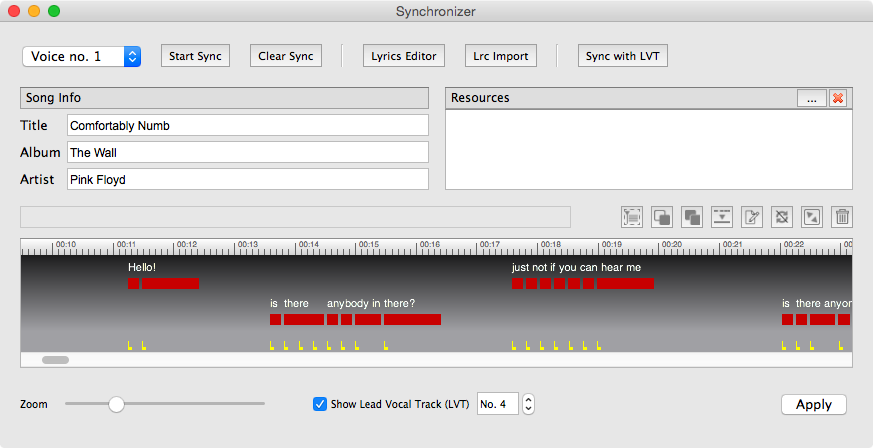 Innovative way to synchronize midi files.
The Lead Vocals Track (LVT) is the midi channel that simulate the singer's voice. MidiCo can use this track, if it exist, to synchronize lyrics in a while.
Lyrics Editor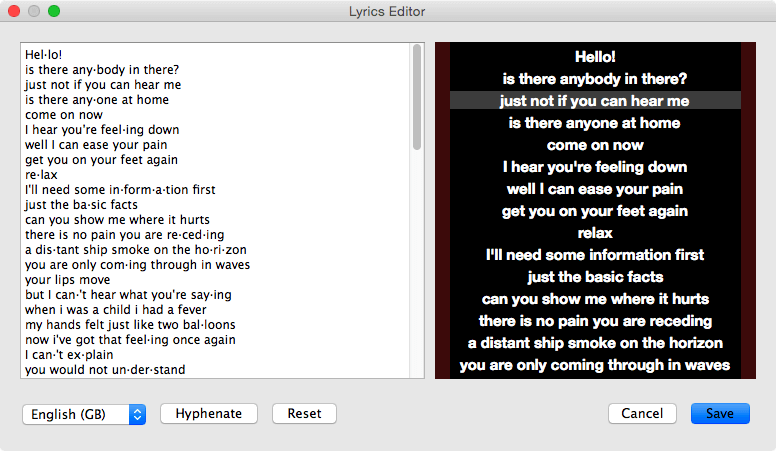 Standard text editor with a preview at the right side where you can see if each line fit the karaoke screen.
When needed, the automatic multilanguage hyphenation is available.
You can import an Lrc file and then edit the synchronization.