Support
Check out this user guide to start using MidiCo.
If you not find what you're looking for, please contact us.
Contact Us
Library
Music finder
It scans your hard disk to find all karaoke songs getting the song's informations where available.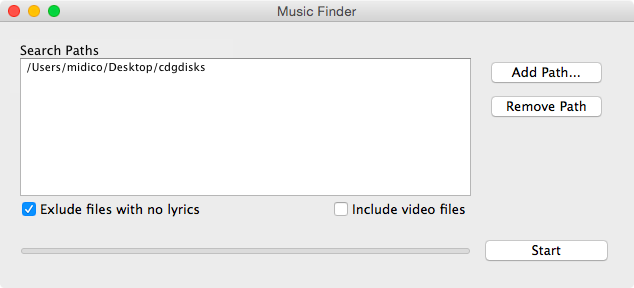 Add all the folders paths containing karaoke files and press start.