Music Finder

It scans your hard disk to find all karaoke songs getting the song's informations where available.
You can scan entire HD, external storage or folders.
You can choose to include or not karaoke movie and/or files with no lyrics.
All files will be analyzed and signed using a proprietary algorithm. No duplicates in your Library.
Library Editor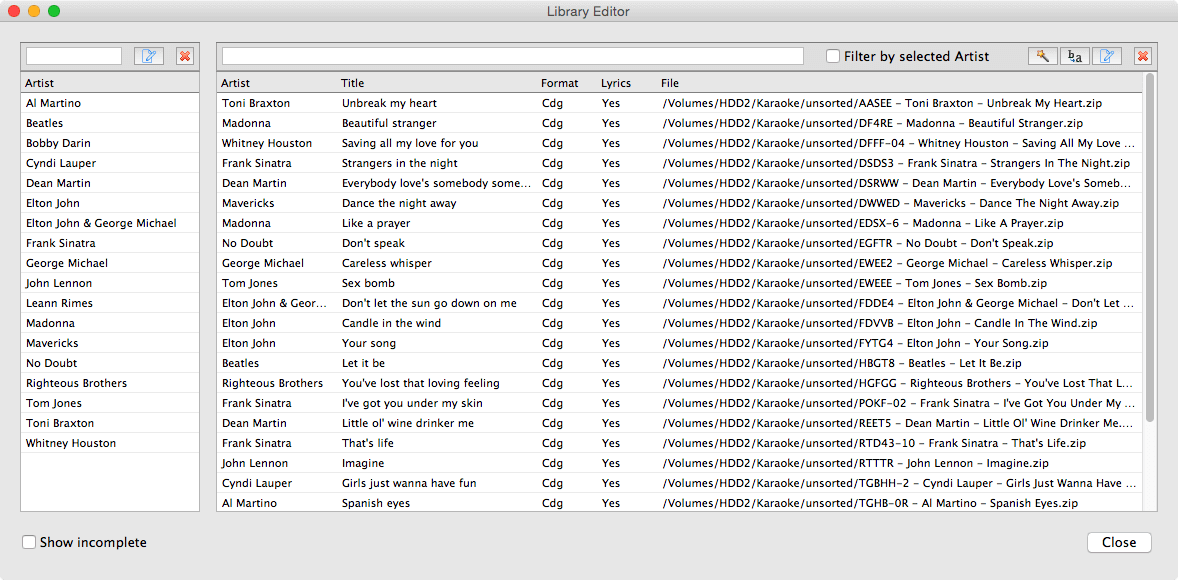 Music Finder extracts song's informations automaticaly where available but you can add or edit them using this tool.
You can manually edit the artist name and song's title or you can use the "Parser" to extract this information from the file name, where possible.
You can filter the song list by selected artist, incomplete info or text, and You can filter the artist list by text.
All files in library are signed, so you can move your files to another Mac without losing the song informations you edited.
Performers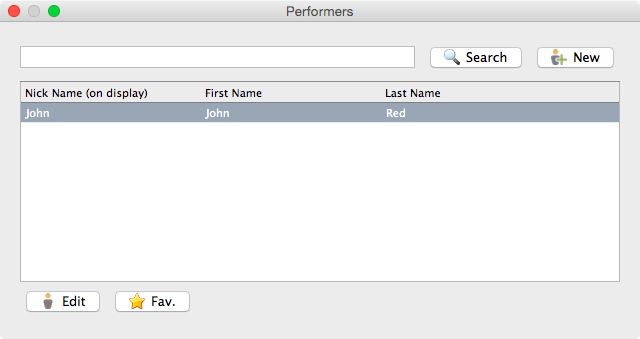 You can mantain a list of performers and their favorite songs.
Each performer has a "Nick Name", public, shown in the Live Show, all other informations will remain private.
E-mail address, password and language are used by the "Remote Plugins" if active.
A performer may have unlimited fovourite songs and can set the pitch for each of them.
Song Search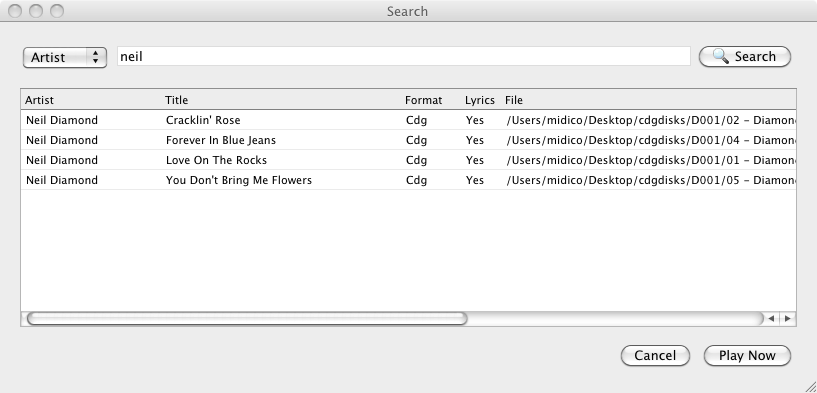 Find songs in a second, by artist name, song title or file name.
When used in Playlist, the favourite performer's songs will be display first.