The most powerful karaoke maker ever made
You can synchronize, re-synchronize or modify karaoke files with the built-in standard synchronizer. With this plugin you can do much more.
A powerful WYSIWYG editor that allows you to insert components in any part of the screen and customize them through multiple options.
Obviously you can save in mdc format and export to video files up to 4k resolution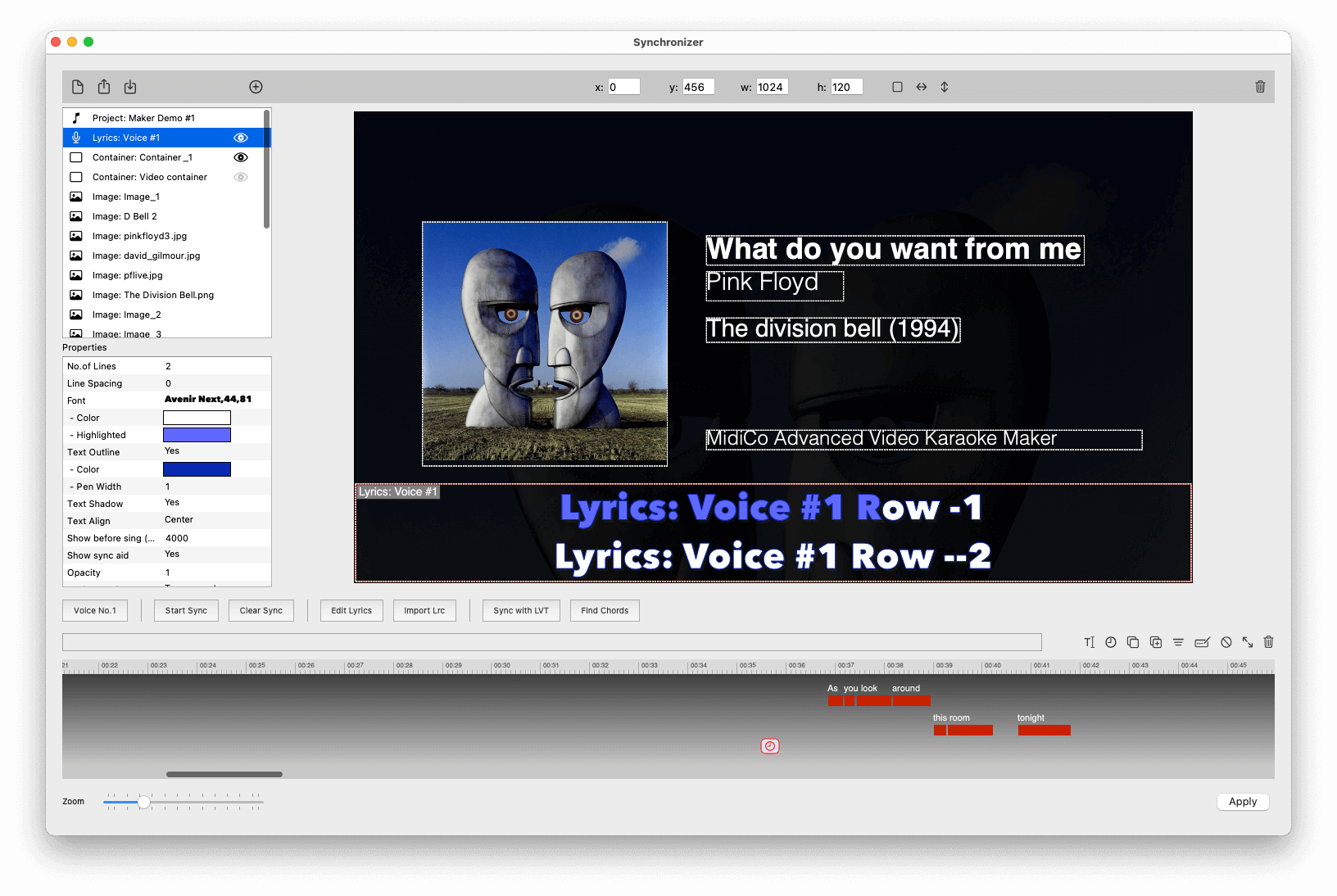 Animations and overlays on video in real time
You can insert animated background images with the lyrics on them, or you can insert a video with the lyrics in overlay in real time.
Everything is managed by simple events as you can see in the image.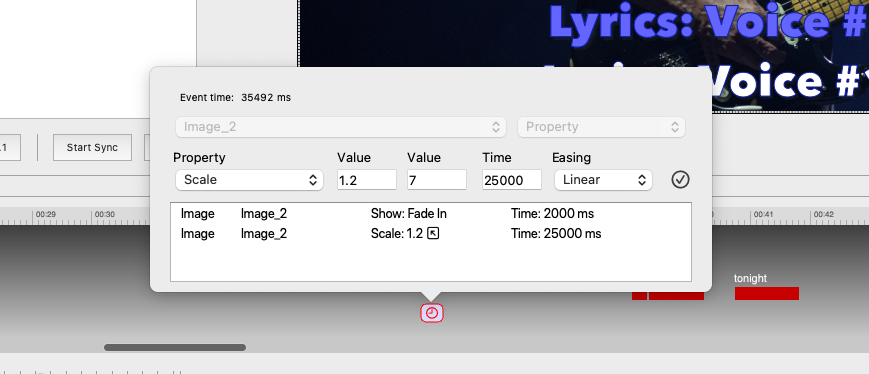 And here some examples
No external softwares were used for the realization of these videos. Only MidiCo and this plugin.
What do you want from me - Pink Floyd
Features
Text animation
Image animation (position, scale)
Video animation (position, size)
Overlaying lyrics on video
Wrecking Ball - Miley Cyrus
Features
Lyrics background semitransparent
Automatic image extractor from video file
Images in sync with the original video
I belong to you - Ramazzotti - Anastacia
Features
Duet
Automatic image extractor from video file
Images in sync with the original video