Support
Check out this user guide to start using MidiCo.
If you not find what you're looking for, please contact us.
Contact Us
Settings
Karaoke settings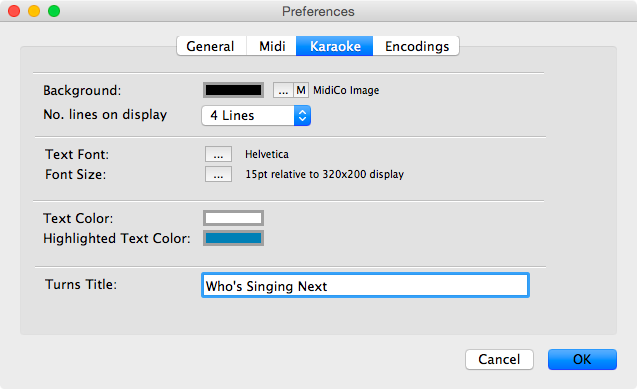 In this section you can set
Background color or image

To select a color press the color box,
an image press [...]
the default MidiCo image press [M]

Maximum lines of text on display
Font used to display the lyrics
Font size

The font size is relative to a 300x200 pixels display, it will be resize to the real display dimension.

Default text color
Default highlighted text color
The title of performers list when you use the playlist/rotation.