Support
Check out this user guide to start using MidiCo.
If you not find what you're looking for, please contact us.
Contact Us
Settings
General settings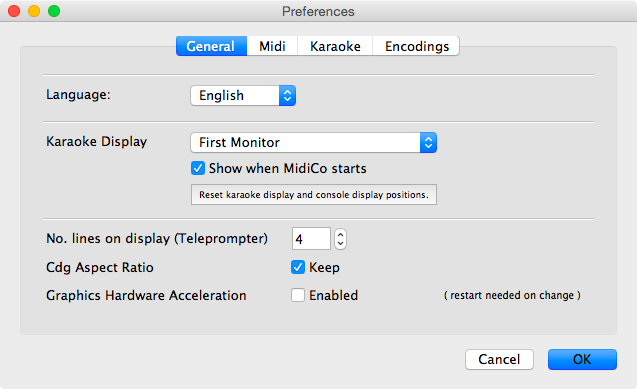 All options are clear and no need to be explained.
Notes:

The original cdg aspect ratio is 4/3, if you select to keep this format you will see two black margins on a 16/9 display.

If you have issues using Graphics Hardware Accelleration disable this option and restart MidiCo.