Support
Check out this user guide to start using MidiCo.
If you not find what you're looking for, please contact us.
Contact Us
Karaoke Maker
Export to Mp3+G
Once the text is synchronized you can easy create your Mp3+G file.
Only mp3 soundtrack can be exported as Mp3+G. If you have a midi soundtrack export it in mp3 using the Midi to mp3 converter.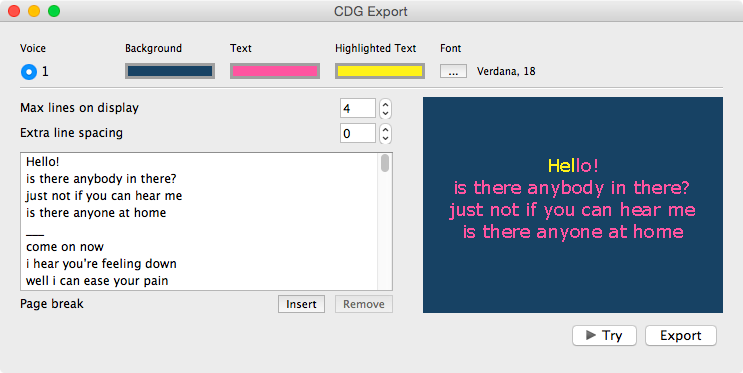 Just select background color, text color, highlighted text color and the font.
If needed, modify page break and the number of lines on display.