Support
Check out this user guide to start using MidiCo.
If you not find what you're looking for, please contact us.
Contact Us
Library
Performers manager
You can mantain a list of performers and their favorite songs.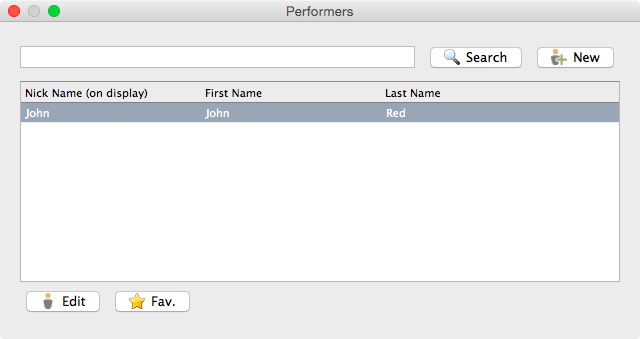 To create a new performer click [New] button, to edit select the performer and press [Edit] button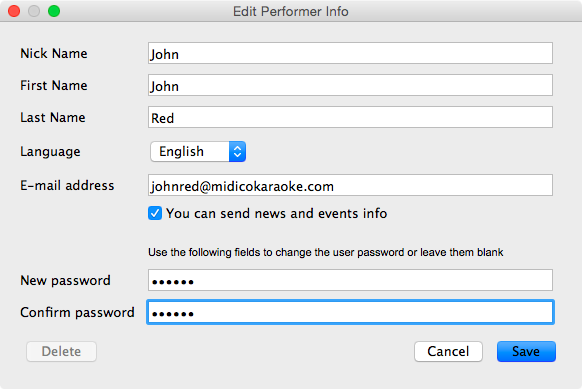 Note that [delete] button is disabled if the performer exist in the current playlist.
The "Nick name" is the name you will see on karaoke display. All other informations are private.
E-mail address, password and language will be used by the "Remote plugins" not yet release.
You can also maintain a list of Favourite songs for each performer. Select the performer and click [Fav.] button