Support
Check out this user guide to start using MidiCo.
If you not find what you're looking for, please contact us.
Contact Us
Library
Library parser
To extract song's informations from file names you can user the parser.
Select one of the songs you want to parse in the Library editor and press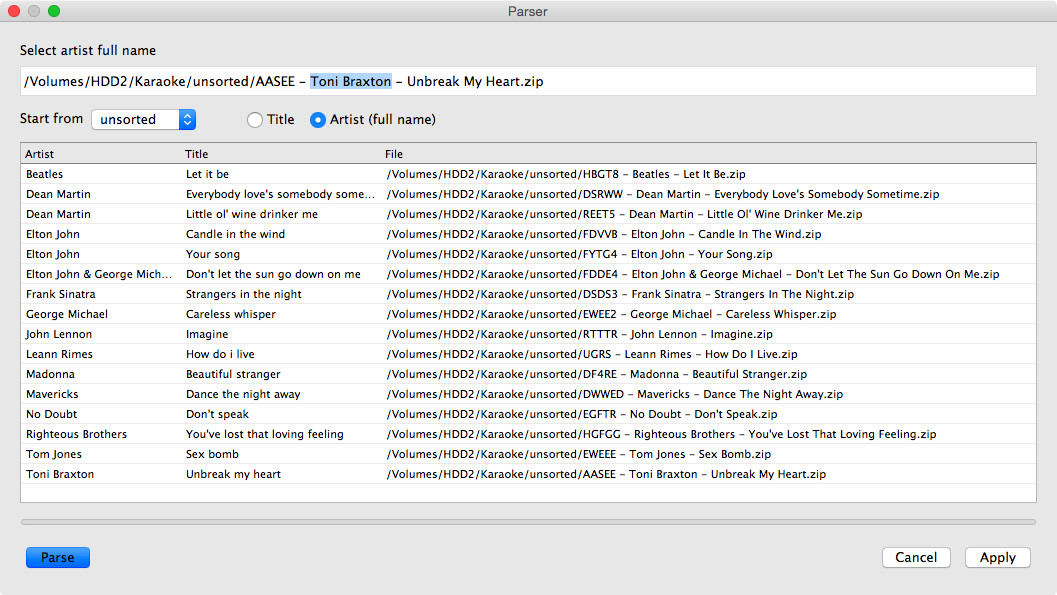 Select the starting point from the drop-down list. All files in the selected folder and sub-folder will be parsed.
Click [Artist] radio button and select the artist name as in picture, click [Title] radio button and select the song's title.
Click [Parse] button
You can edit the results by double clicking the table cells.
Press [Apply] button when complete.